SnowRelease - Different Sizes Avaliable, Price Varies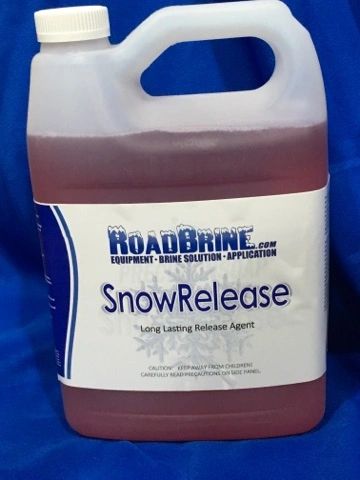 SnowRelease - Different Sizes Avaliable, Price Varies
What is Snow Release?
Snow Release is a revolutionary product that leaves a protective coating on pavement and surfaces to retard the formation of ice and snow. Snow Release also can be used as a protective coating for use on snow plows and dump trucks. Snow Release covers about 1000 square feet per gallon and dries to a slick, hard finish in about 15 minutes.


BENEFITS:
• Prevents piling.
• Enables plows to cover more mileage.
• Easily applied by brush or spray gun.
• Eliminates breakdowns from overloading.
• One application covers an day's plowing.
• Inhibits the formation of rust.

DIRECTIONS FOR USE:

Snow Plows: Simply brush on or spray on two coats of SNOW RELEASE on pavement, moldboards and wings. When applying to plows, apply before mounting on trucks.
Dump Trucks: Simply brush or spray on two coats of SNOW RELEASE on truck bed and sides. One gallon covers about 1000 square feet and dries to a slick, hard finish in about 15 minutes
Reviews