330 Gallon Mobile Brine Maker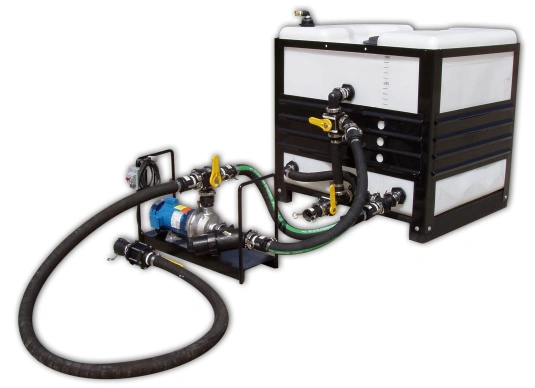 330 Gallon Mobile Brine Maker
330 Gallon Mobile Brine Maker 
   330 Gallon Polyethylene Pallet Pak Tank 51'' x 43'' with a 16'' Lid.

    Gas Powered Pump

    Comes with Complete Brine Maker Plumping Kit : Eductors, Valves, Poly Quick Connects, On/Off Valves, Hose, Cleanable Filter & Stainless-steel Hose Clamps. 
   330 Gallon Brine Maker Unit Will Mix with a Variety of Salt Including: Crystals, Pellets, Ponder, or Rock Salt. 

   Completely Plumbed and Ready for Use.

Please call the office at 856-768-7551 to order your specialty Brine Maker today! 


- Different Sizes Are Available to Fit Your needs. (Price Varies)

- All custom orders/Quotes must be called in. 



Reviews