Paul's Rust-X Rust Remover (case)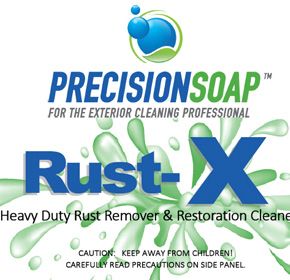 Paul's Rust-X Rust Remover (case)
Used for removing the toughest rust stains, including concrete rust, fertilizer staining and orange battery stains.
Works on concrete, bricks, pavers, tile, stone, stucco, ashphalt, vinyl, siding, shingles, rubber, sidewalks, etc.
GHS compliant.
Sold in 1 Gallon bottles, cases (4 x 1 Gallon bottles) or 5 gallon pails, or 55 gallon drums.
Made in USA